Review by Arria Washington, ETA '14-'16
City: Daegu (대구)
Directions:
To get there by subway, go to Beomeo station on Line 2, and take Exit 1. Walk straight a bit and make the first right. Then continue straight for five to eight minutes. You'll eventually pass several other cafes including Café PR and Café Mama on your right. Keep straight until you see a GS25, then turn right. Slow Life is on your right.
Cost: 3,000-6,500 won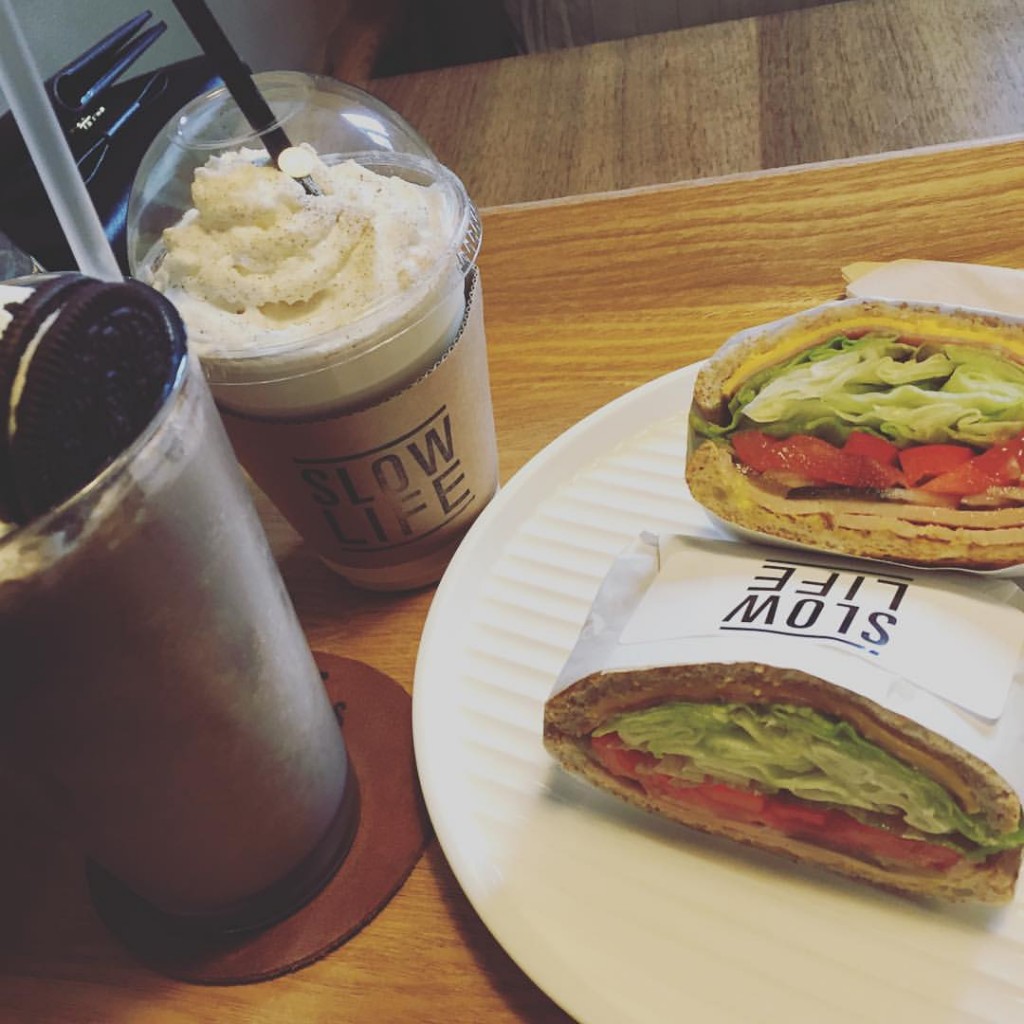 It's hard to say what's better at Slow Life in Garden- the food or the atmosphere. Part cozy home, part chic garden, and part art gallery. Although the place is pretty big (three floors and plenty of outdoor seating) it's sectioned off into small areas that feel private. There are spaces perfect for getting work done, chatting with one or two friends, and lounging around in larger groups. There's even area with plush white couches that can be reserved. All decorated with plants and set to a mellow, jazzy soundtrack. But if you go for the atmosphere, you'll stay for the food and drink. The café serves teas, coffee, and cold drinks like smoothies and "ade". The green grape ade is like a slushy all grown up, and great for summer weather. They also have cold sandwiches, like the chicken breast sandwich, and hot sandwiches like the double cheese tomato. Both are delicious, but if you are very hungry the tomato and cheese sandwich probably won't fill you up. Anyway you will want to leave room for dessert. Handmade cakes, pies, and cheesecake all of which can compete with anything you've had back home. The service it great and food and drinks are served quickly. Most of the staff speaks English, and there is an English menu.
Contact Info Tel: 053-643-2014 C.E.O.
Mobile: 010-8460-6646