Reviewed by Rachel Lim ETA'12-13
City: Seoul (서울)
Restaurant name: Tomatillo Grill (Itaewon)
Restaurant address: 용산구 이태원동 112-4 지하 1층
Website: http://tomatillo.co.kr/
Directions: From Itaewon metro station Exit 2, take the first left into the alley behind the Hamilton Hotel. You should see the restaurant straight ahead.
Food Served: Mexican
Payment: Cash or credit card
Price: Entrees range from ₩3,800-₩7,500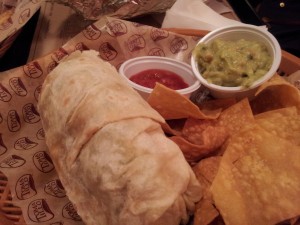 Tomatillo Grill offers the closest alternative to Chipotle you'll find in Korea. Cheaper than the more extravagant Vatos Urban Tacos, Tomatillo is serviceable Mexican food that will satisfy your craving at a reasonable price.
I tried the burrito, which came in familiar Tex-Mex varieties like carne asada, chipotle chicken and baja fish. With an extra order of guacamole — made from actual avocados — I was pleasantly surprised by my burrito and nacho combination. Heartily filled with pinto beans, rice, lettuce, cheese and onion, the burrito was an especially good bargain for the price of 7,500 won. I also tried the chili cheese fries, which were topped with spicy beef chili, cheese sauce, sour cream and jalepenos.
I went to the Itaewon location, so I can't speak for the other four Tomatillo locations across Seoul. But they're likely solid bets if you're looking to get the most out of your money.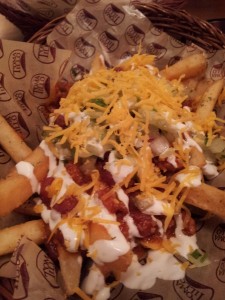 Atmosphere (Out of 5)
3- The restaurant's interior isn't particularly memorable, and a lack of space means that bigger parties will likely have to split up.
Service (Out of 5)
4- The wait staff was friendly and approachable. Expect to wait longer than usual for your food on weekends.
Food (Out of 5)
4- The two dishes I tried were delicious and left me completely satisfied.