Photos and review by Monica Heilman, ETA '14-'16
City: Busan (부산)
Restaurant name: Bricks Coffee
Food Served: coffee, tea, juice, sandwiches
Prices: Around average, but there is also a great Americano and toasted sandwich set for only 6,000 won.
Directions: Take exit 2 from Seomyeon station. Walk straight, turn left at Tom and Tom's café, at the first street, then take the left fork. Continue further down this street, and take the right fork, just past 69 Slam (an underwear shop) on the right corner is Bricks Coffee.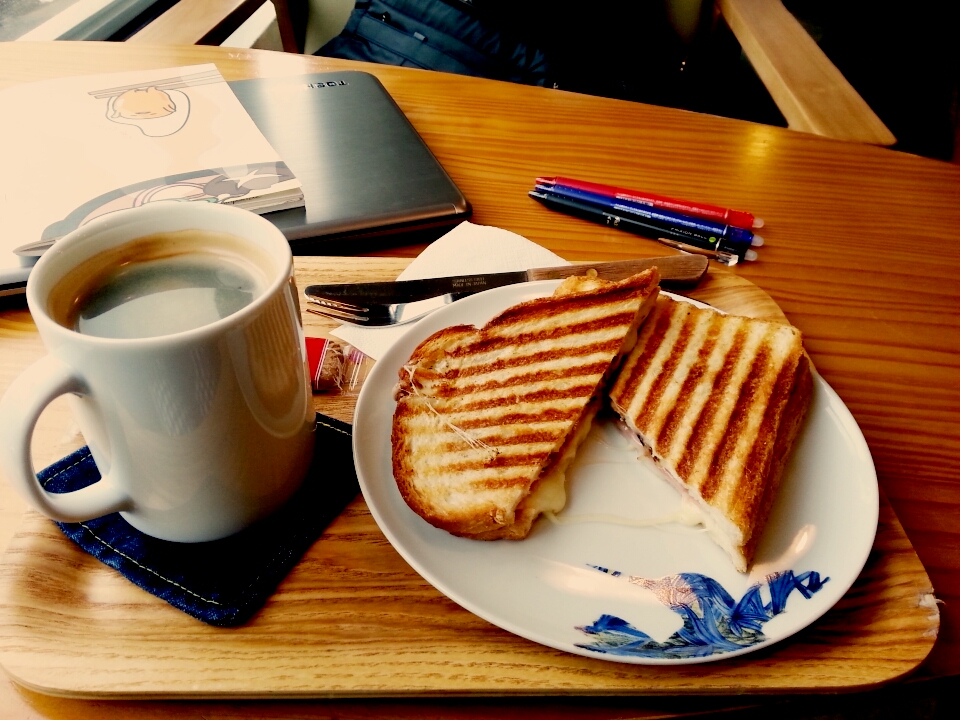 One of my favorite coffee shops in Busan, the atmosphere at Bricks is cozy and light. If you're getting tired of huge chain coffee shops, this is the place for you. The owner is friendly and she speaks English fluently. Upon entrance, the cafe looks tiny, but head upstairs and there is a variety of seating, complete with comfy chairs and a selection of books. The last time I was there, I noticed two big stacks of National Geographic and a couple of English books tossed into the mix. Huge windows provide plenty of natural light, and the opportunity for interesting people watching, as there are many small shopping streets nearby.