Photos and Review by Christina Socci, ETA '13-14
City: Cheonan (천안)
Restaurant Name: Nuance Art Caffe
Food Served: Coffee, tea, wine, beer, cocktails, smoothies, waffles, side dishes
Restaurant address: 465-18 Sinbu-dong, Dongnam-gu, Cheonan-si, Chungcheongnam-do
Directions: The downtown Cheonan area is a bit of a maze without street signs, so you'll have to find the cafe using visual markers. It may look confusing when you first walk around, but it's not hard to find. From the Shinsegae Department Store, cross the street at the large crosswalk in front of the department store and next to the bus stops. Walk straight down the pedestrian road and take your third left. You should see a "Minsisle" store with a giant hedgehog sign, to help you know when to turn.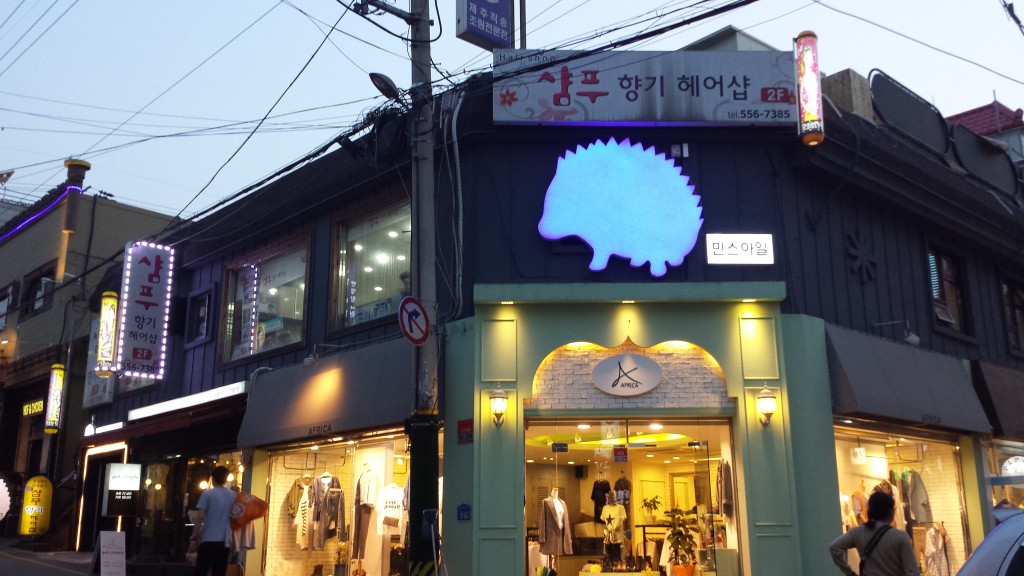 Then walk straight for a few blocks (you should cross an intersection or two), all the way down to the end of the street. The Art Caffe will be on your right, on the corner before the road dead ends.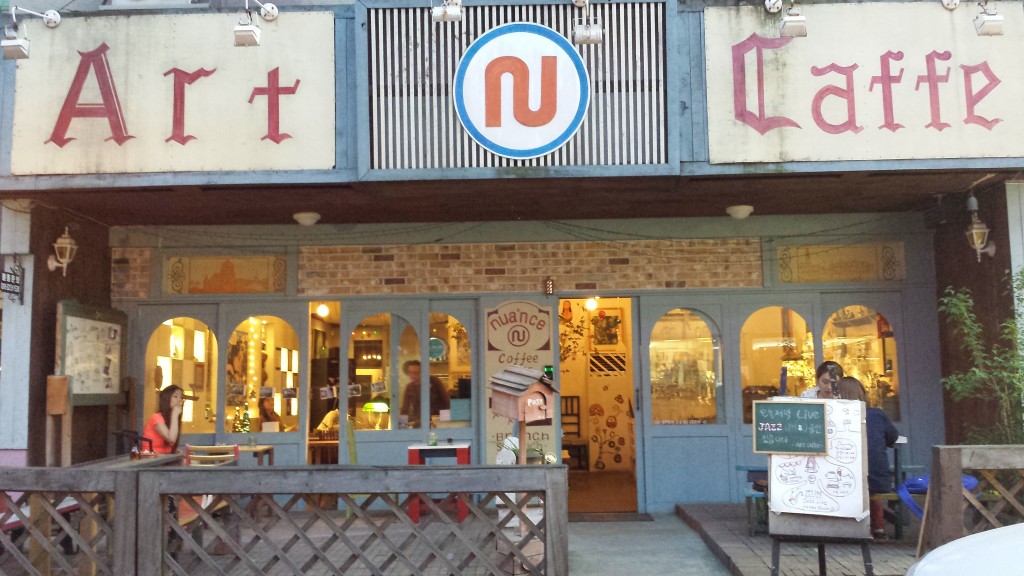 Cost: Coffee ranges from about 3,000 to 6,000 won, depending on how fancy you like your drinks. The prices are reasonable for a cafe–definitely less than a chain like Cafe Bene or Coffee Bean and Tea Leaf.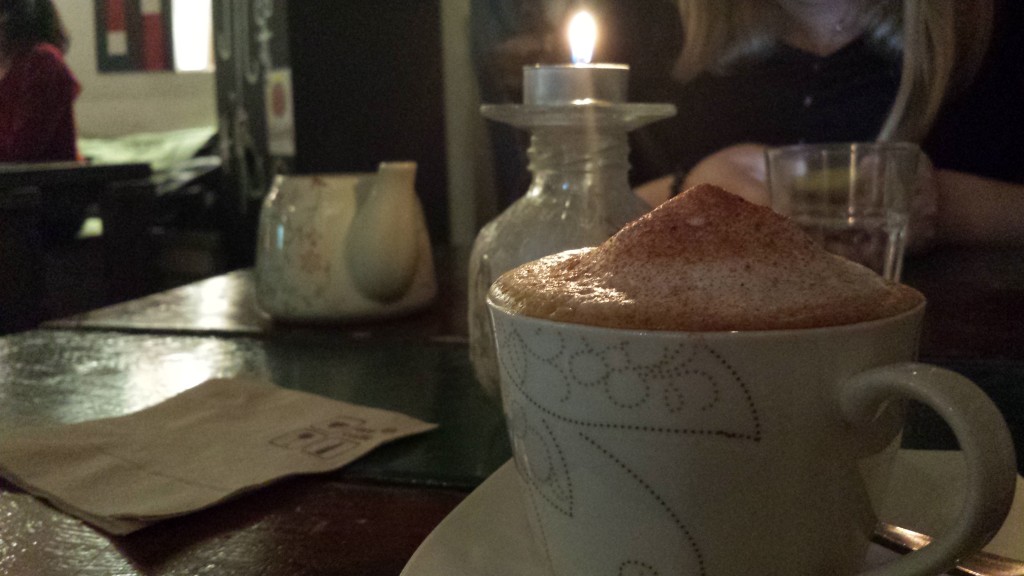 Whether you're staying in Cheonan or just passing through, you should take a moment to explore one of the best cafes in the city. In the middle of Cheonan's ever-bustling downtown area sits the Nuance Art Caffe, a peaceful corner where the coffee is strong, the music is good, and the art is plentiful. Though cafes in Korea are never hard to find, the Art Caffe stands out as a unique space in a sea of Twosome Places and Pascuccis.
The menu–ranging from side dishes and desserts to a variety of alcoholic and non-alcoholic beverages–provides a good amount of diversity from the standard honey bread-and-hot-drink offerings of other cafes. The waffles are delicious and their tea list is thorough. In particular, the jasmine tea was wonderful and the cappuccino is always on point.
The two owners double as servers, and they both speak English if necessary. Their friendliness and the quirky, intricate artwork layered around the room creates a welcoming and relaxed atmosphere. Whether you're studying Korea by yourself or spending time with friends, the Art Caffe is worth visiting. For music lovers, the cafe also hosts free jazz performances every Friday night at 8 pm.