Photos and Review by Meredith Howard, ETA '11-14
City: Seoul (서울)
Restaurant Name: Tamarind
Food Served: Contemporary Vietnamese
Restaurant address: 서울특별시 용산구 한남동 684-77 / 684-77 Hannam-dong Yongsan-gu Seoul
Directions: From Itaewon Station, exit 3: Walk straight out of exit 3. You will walk about 3.5 blocks. Walk towards the large Cheil building. At Cheil, you will come to a crosswalk directly in front of you that crosses two streets: one large street and one smaller street. You cross both streets, but instead of continuing slightly left on the sidewalk, walk down the alleyway. You will be walking down a hill and pass a sushi place and a Korean BBQ restaurant on your left. You will come to a three-way intersection at the end of the hill. You should see a cafe called Ways of Seeing at your 10/11 o'clock. Turn RIGHT at this intersection. Walk down this alley, past various boutiques, until you come to Tamarind on your left. If you find yourself at a fork in the alley, you've gone too far. Turn around and look for Tamarind on your right.
Cost: Lunch: 10,00 won – 16,000 won / Dinner: 12,000 won – 36,000 won / Dinner Courses (A, B or C) range from 24,000 won – 36,000 won per person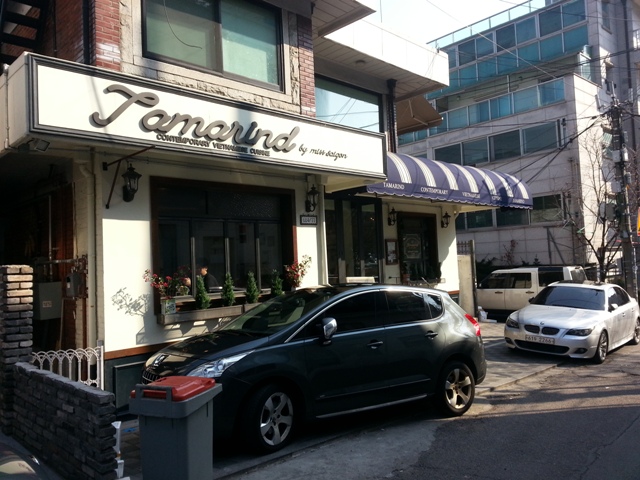 I have eaten both lunch and dinner at Tamarind restaurant and found it delicious both times. I don't believe a reservation is needed, though at lunch the restaurant seems a little more busy. For lunch, I had grilled steak with rice, which was only around 10,000 won. There's a pretty good wine menu, but I had just a house white wine for lunch. For dinner, a friend and I split Course C which consisted of a green curry soup, a springrolls salad, fried shrimp with lemon sauce, Vietnamese-style chop steak, and beef pho or fried rice as the last course. This course cost 36,000 won per person, which is definitely a bit expensive. But the food was great, and my friend and I couldn't finish everything.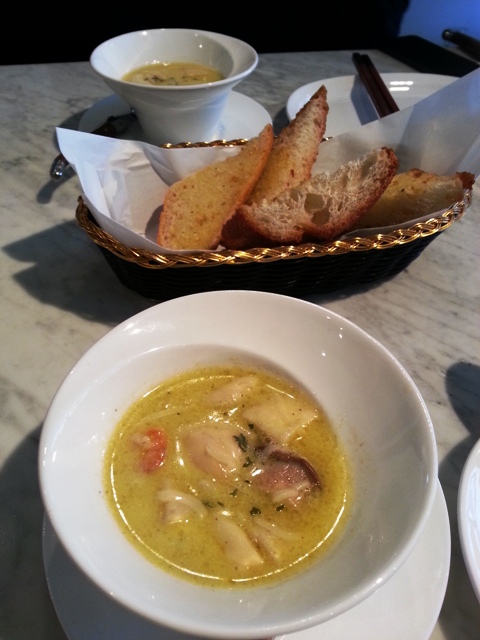 The green curry soup came in small dishes, one per person. I think this was my favorite dish; it was so tasty! I wanted to pick up the tiny bowl and drain it, but thought better of it. The next course after the soup were the springrolls, which were not the best I've had, but the salad was fresh and a welcome course after the savoriness of the soup. The fried shrimp were very good, but a bit spicy. So beware if you can't handle a bit of heat.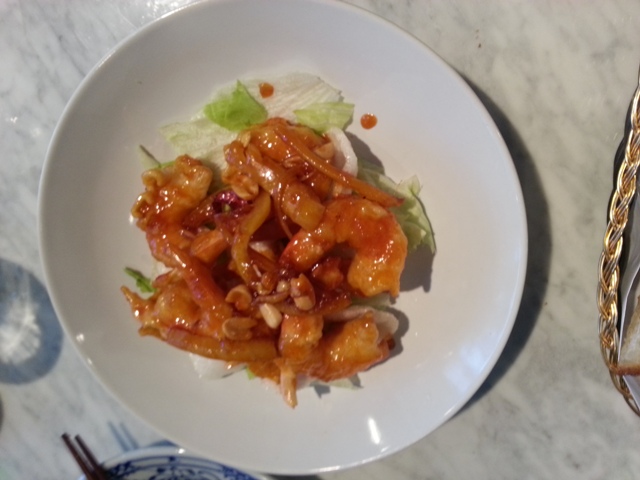 Surprisingly, we also received a very yummy stir-fried noodle dish with oysters and mussels at this point; I guess it was a free service dish since it wasn't a part of the course menu. (It is a dish on the regular menu, however!) The steak course was also great. It was perfectly cooked, juicy and delicious.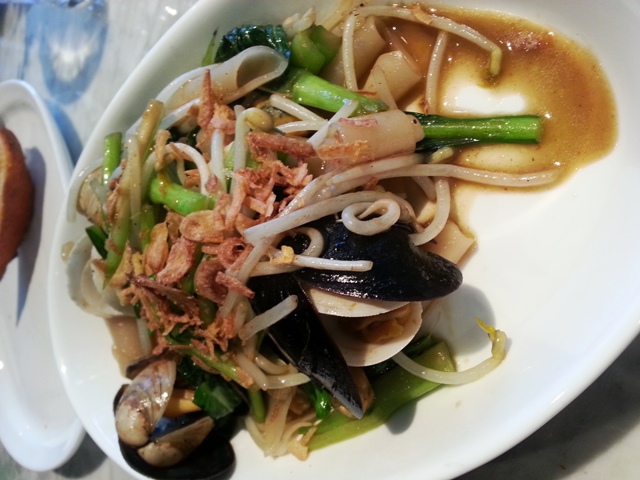 At this point, my friend and I were starting to get stuffed and were worried about the pho and fried rice we ordered. I ordered the pho and he the rice. (Each person chooses between the beef pho and the fried rice.) But the pho came in a small bowl and the fried rice was also the right portion for being at the end of such a long course. It was perfectly portioned.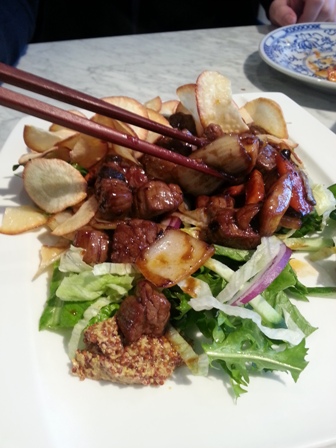 Waiting times for both my lunch and dinner experiences were good; exactly what I thought they should be. The waiting staff was very attentive. The atmosphere of Tamarind is what is most lovely, though: fresh cut flowers in tiny vases on every table, and mirrors, dark wood chairs and marble-top tables fill the restaurant. The blue china and wood-handled utensils give the dining experience both a rustic and well-appointed feel. Sunlight pours through the large windows at the front of the store during the afternoon.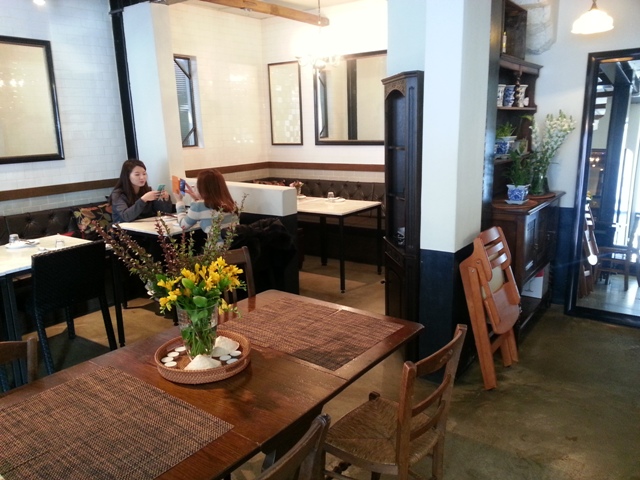 The "contemporary" part of Tamarind's title must account for the slightly more Thai style of preparation and tastes. At least this is what I was told by my well-traveled eating partner. They do sell a good Banh Mi for those out there looking for the Vietnamese sandwich, but it is the combination of flavors, decor and general atmosphere that make this a restaurant well worth a visit!