Review by Conor Dearing, ETA '12-14
Photos by Rachel Lim, ETA '12-14
City: Seoul (서울)
Restaurant Name: Venus Kitchen
Food Served: Okinawa-Style Japanese
Restaurant address: 358-50 Seogyo-dong Mapo-gu Seoul
Directions: From the main shopping street in Hongdae, turn left onto the alley that leads past Bar Zen and towards the playground. But then turn left at the first mini alley you see (before Club Zen). Venus Kitchen is a little ways down on your right.
Cost: 10,000-15,000 won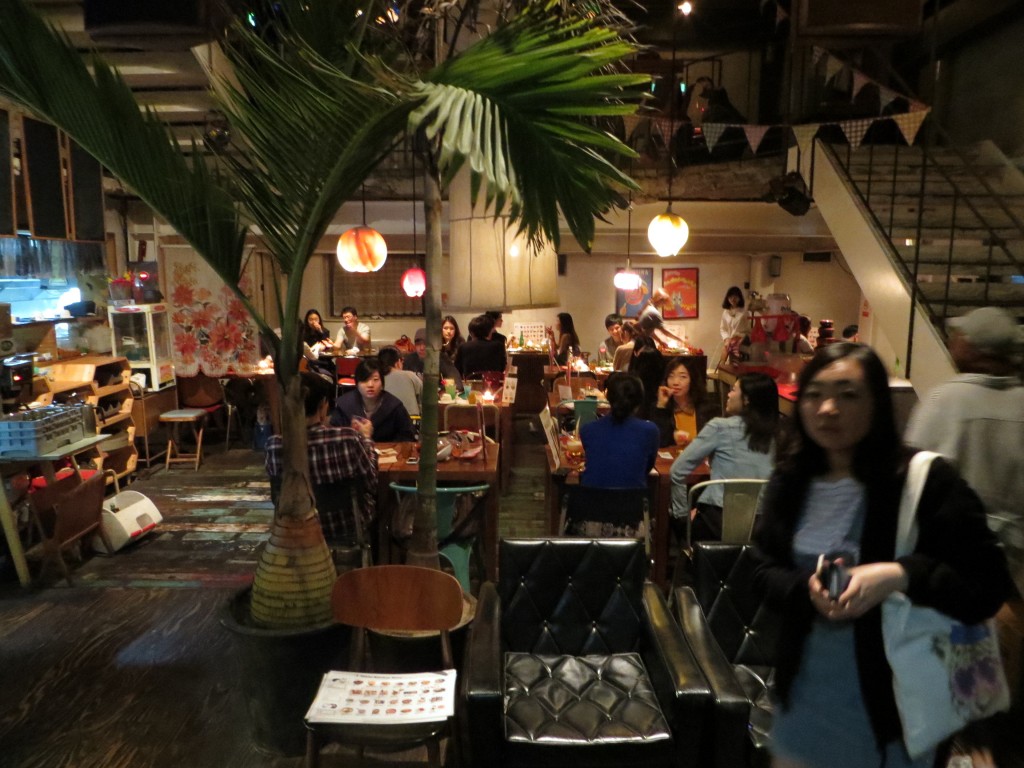 At Venus Kitchen, a restaurant tucked into a Hongdae alleyway, indie electronic jazz wafts through four floors of laid back southern Japanese vintage design. The food is a high quality bargain, and the scene is an unpretentious chance to experience a unique cuisine. Part Japanese, part Hawaiian, all delicious, Venus Kitchen specializes in Okinawa/Southern Island Japanese dishes.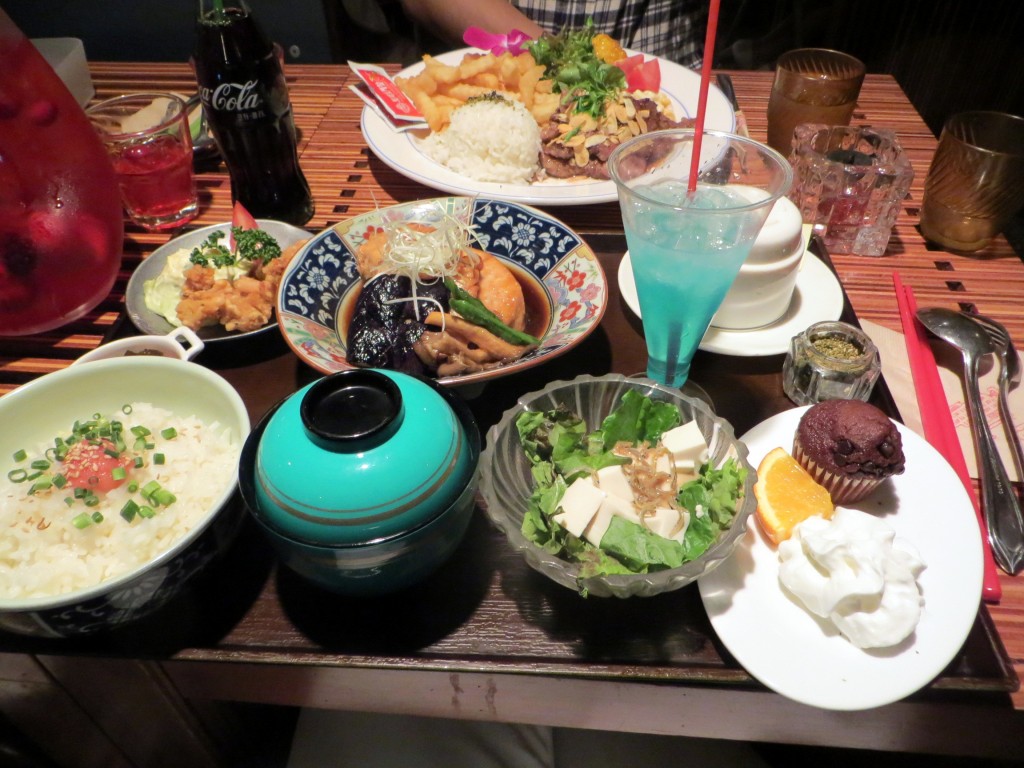 I ordered the Okinawa Set (14,000 won) which came with EVERYTHING: main dish, appetizer, side dishes, small dessert and coffee as well. The contents of the Okinawa Set changes on a monthly basis, so you can either ask your waiter or waitress for details or prepare yourself for a delicious surprise. The set was probably enough to feed two people, but way too delicious to be shared. Served on a 1950s style tray, with vintage laquer plate wear, my set included miso soup, a beef stir-fry bowl, rice with herring roe sprinkled on top, a real salad with ricotta cheese, freshly made acai berry juice, spicy Japanese pickles, tea, and a muffin and ice cream. Full yet?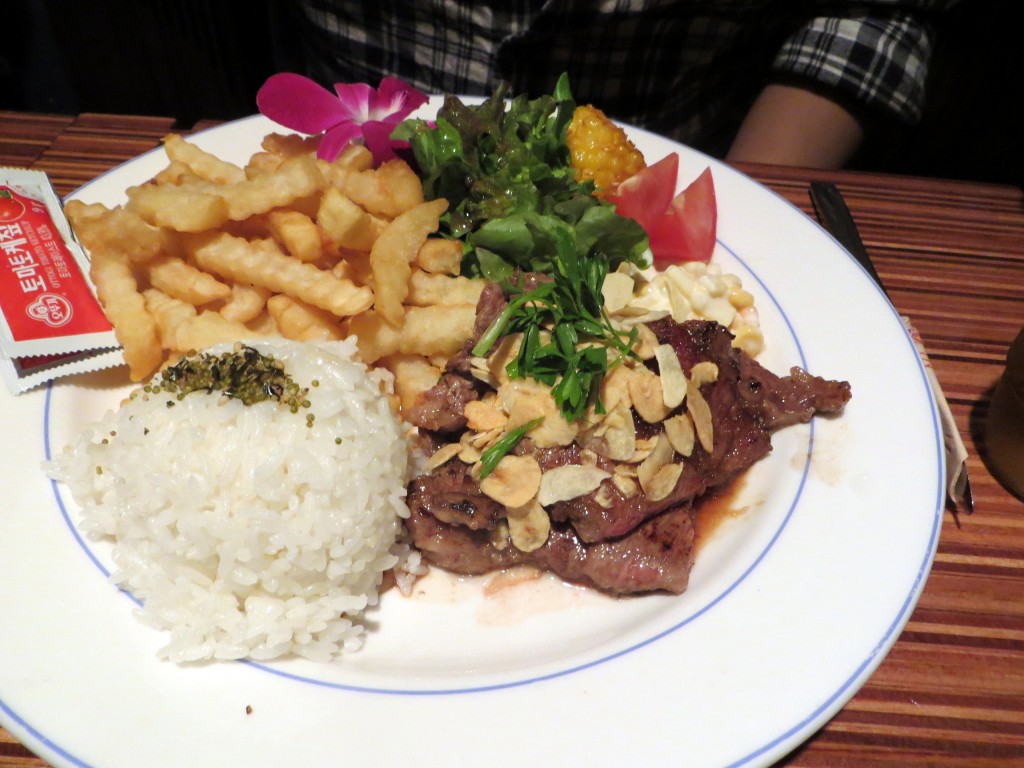 Nope, I still made plenty of room to dig into my friend's massive Loco Moco, a Hawaiian dish of a hamburger patty, fried egg, and lots and lots of delicious gravy. This one was also accompanied by one of the freshest salads I've had in Korea and other more Japanese sides. The restaurant spirals up four floors, each with slightly different design but all reflecting a vintage,  kitschy Japanese surfer aesthetic. The middle of the restaurant is entirely open, which creates a breezy, laid back vibe. I didn't get to try enough, but the dishes on every table I passed looked delicious, as did some of the drinks. On a Saturday night, there was no wait. Highly recommended.