Photos and Review by Jennifer Law, ETA '13-14
City: Mokpo (목포)
Restaurant Name: Yudalsan Chawoorin (유달산 차우린)
Food Served: Traditional Korean tea and snacks
Restaurant address: 전라남도 목포시 죽교동 399-90 / 399-90 Jukgyo-dong Mokpo-si Jeollanam-do
Directions: This cafe is located partway up Yudal mountain, which makes it a little hard to find (but think of the views!). You'll first want to get to the main hiking base of Yudal mountain, where there are a lot of stairs and a giant statue of Admiral Yi Sun-sin (for those coming from outside of Mokpo, a taxi will be easiest–the walk to the hiking base from the city is fairly uphill). If you are standing at the foot of the stairs and facing away from the mountain, take a left and walk along the row of restaurants and cafes. You won't need to walk more than 5 minutes before this cafe is on your right.
Cost: 5,000w for tea that comes with snacks.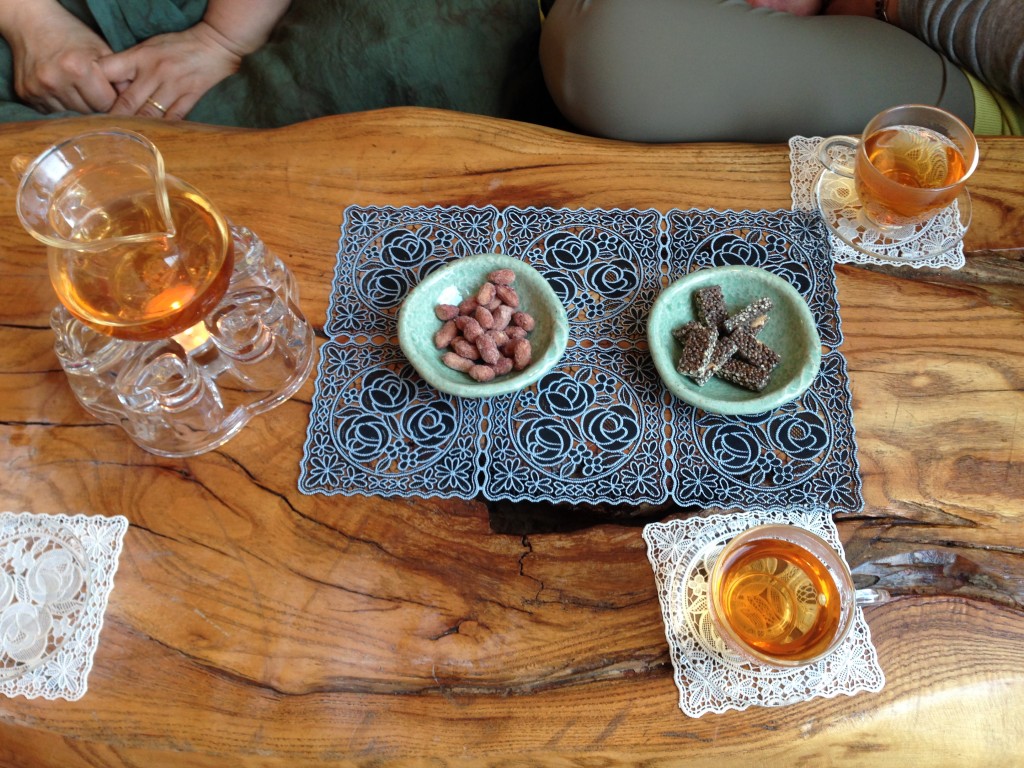 This traditional tea shop is a local favorite and boasts a cozy ondol, artsy tables handcrafted from giant tree trunks, and fantastic views of Mokpo. Stop by after climbing Yudalsan–5,000w buys you a an entire pitcher of tea, served to you with a dainty glass cup and kept warm by a little fire on your table. Every time I've been there, they've refilled my pitcher of tea five to six times (what value!).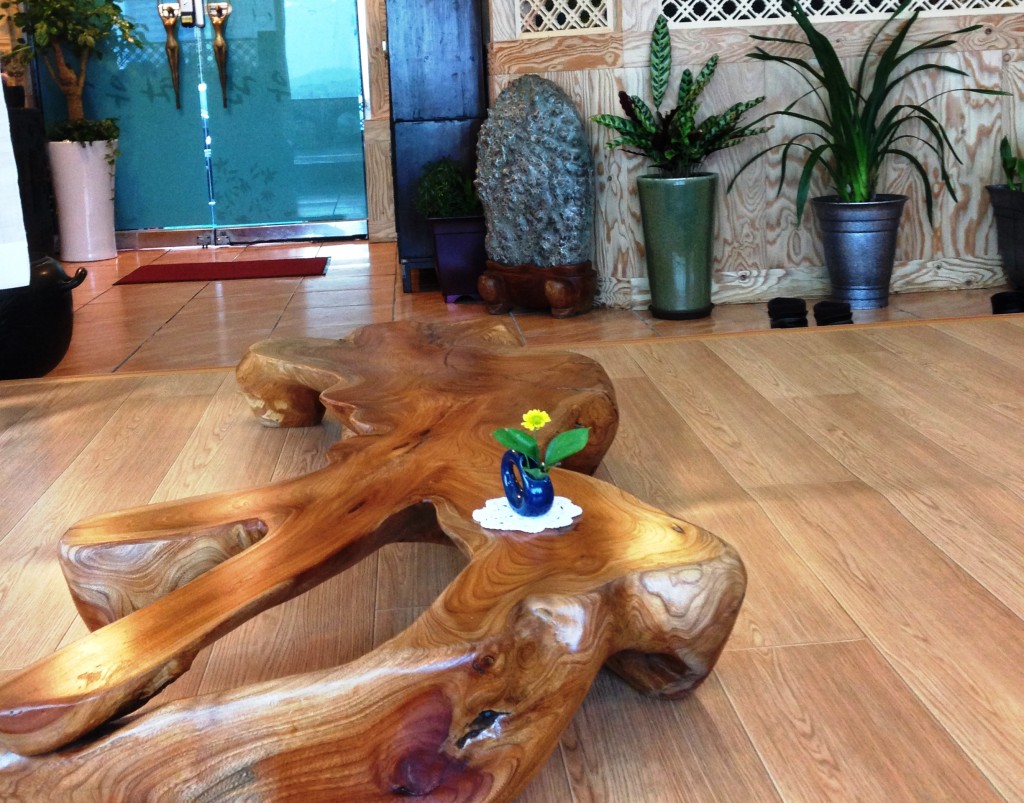 The tea comes with traditional seasonal snacks. I've had dates, sesame cookies, candied nuts, red bean soup, and rice cakes. Their tea serving is so generous that I usually spend 1-2 hours there hydrating myself. The tea selection is traditional (green, chrysanthemum, red, etc), but if you're an adventurous spirit, try the Daechu-cha (대추차), which is a thick hot tea made from dried jujubes. It has the taste and texture of a hot date smoothie (hence the adventure), but it's a traditional medicinal tea supposed to help alleviate stress, and it's this little shop's specialty. The tea shop is busy on the weekends, but it's worth experiencing the ceremony of traditional tea drinking in Korea.