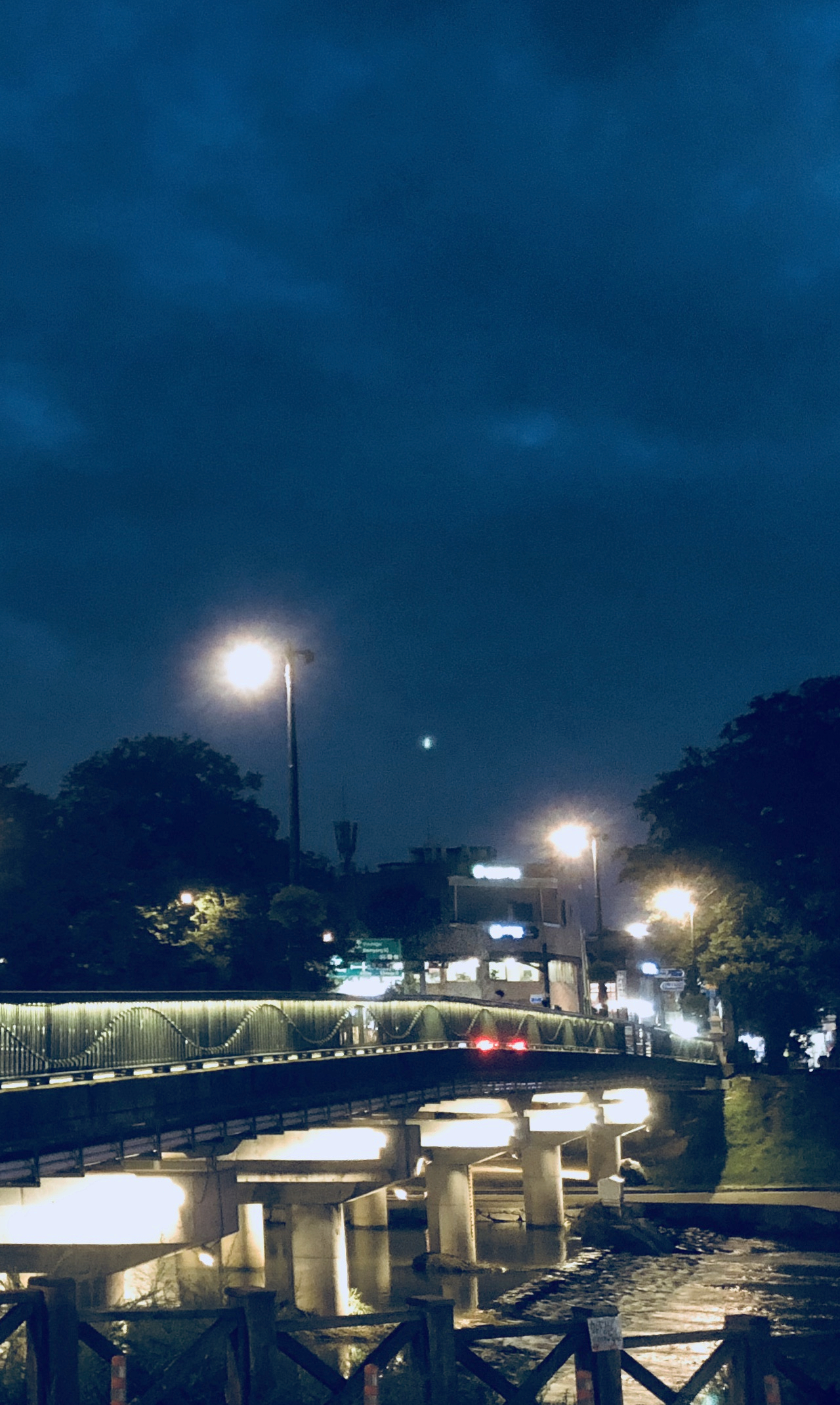 Hana Yi, "Night Bridge"
By Pel Doski, a first-year ETA in Docheon
I'm sitting here in between
where travelers wander.
At my feet turtles ponder,
I count ten or maybe fifteen.
A headless woman hops ahead
and tiny elephants parade
With huge rabbits playing his stead,
behind them a party cascades.
I'm floating here in between
two worlds like a quiet bathroom
in a loud house party abloom,
when grass has morning sheen.
I blink to the trumpet flares
as winding witches whip past
and bells scream in the air,
the end to our wait at last.
I'm sleeping in the in between.
My head lulls slowly on a heavy shoulder.
His hair greying as I grow older
As I become the former queen.
A tired wind holds my hand.
and a solemn voice cheers
a kind and familiar kind of demand
"Safe travels dear"